BILLStationTM : An Efficeint Invoicing, Accurate Billing, Legder and Inventory Software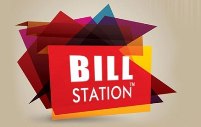 BILLStationTM takes a small step forward in simplifying your software experience and your business. We have streamlined many of the most commonly used processes saving you time to focus on other areas of your business. We've also created some incredibly sophisticated algorithms that will allow you to understand not only where your business is but where it's going.
BILLStationTM software turns your billing management process into a competitive asset by completely integrating it into your business. You can adapt BILLStation software to your company's specific needs, helping you reduce billing errors and improve accounting. Track Invoices and Bill quickly and easily to ensure fast, accurate client billing.
BILLStationTM is developed with insights from various type of Business. Hence, it is not limited to a particular type of Business. It has been successfully installed and operational in some of the leading Departmental store, Restaurants, , Retail Stores, wholesales Store, Pharmacies etc, with positive feedback.
BILLStationTM is the third software/ERP system by KOK SAM LAI Solutions after SIMSLite (School Information Management System) and CMS (Cadet Management System)